Isla Soleil Beauty: Fort Wayne's Premier Anti-Aging Center
In partnership with the WorXout, Isla Soleil Beauty is here to expose the lie that is aging. Our mission is for every client to walk out feeling, looking, and acting younger. We have specialty massage techniques alongside our non-surgical permanent solutions for fat, cellulite, wrinkles and saggy skin with the latest technology that creates lasting changes–a time machine to a younger you.
Our CryoSkin services include:
CryoSlimming
Lose inches with this safe, quick, painless and effective treatment. No suction. No surgery. No down time. These 28 minute sessions permanently destroy fat cells using controlled thermic shock technology. Just heat followed by cold.
CryoToning Cellulite
Cellulite affects the majority of women, even athletes and fitness fanatics. When diet and exercise aren't enough there's CryoToning. CryoToning increases circulation and boosts the production of collagen which breaks down cellulite, reducing the appearance of orange peel and improving elasticity of the skin.
CryoToning Face
Reduce the appearance of fine lines and wrinkles. Improve the appearance of skin and firm facial muscles. Cryoskin Face uses cold therapy to increase oxygen and nutrient supply to tissue, stimulating production of collagen and improving elasticity of skin and tightness of muscles.
Slim, Tone, and See The Difference With Isla Soleil Beauty's Anit-Aging Methods
Cryoskin is the perfect solution for women and men who already take good care of their bodies and want that boost of confidence. Come visit us here in Fort Wayne today or fill out the short form below to learn more!
Red Light Therapy in Fort Wayne
At The WorXout, we're excited to start offering a new treatment called Red Light Therapy or RLT. This treatment originated with NASA and has shown to be effective in treating wrinkles, acne, redness, scars, signs of aging, and overall wound healing. Come in today to be one of the first members in Fort Wayne to take advantage of this revolutionary treatment.
Just fill out the short form on your screen to get in touch with our team.
How Does Red Light Therapy Work?
When RLT was originally tested, it was used by NASA to encourage plant growth in space and heal minor wounds in astronauts. Since it was effective, interest in Red Light Therapy evolved to include more widely spread uses.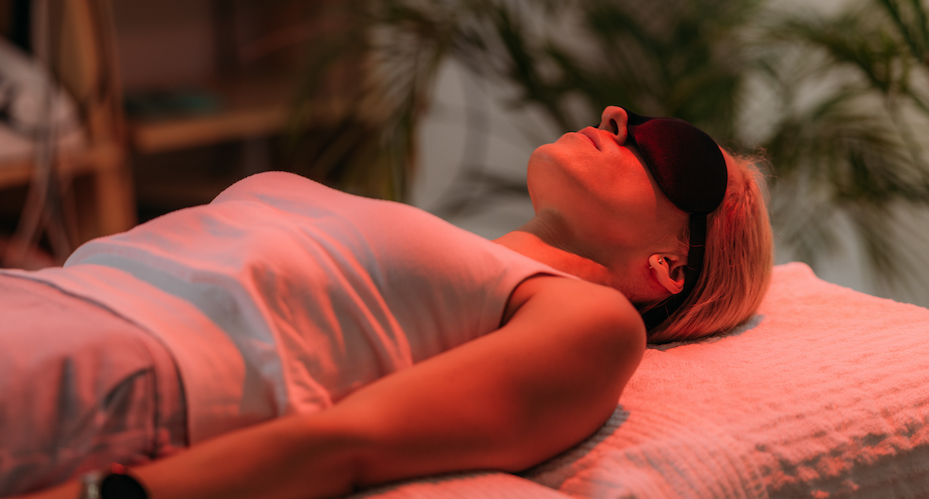 RLT works through increasing the energy efficiency of your mitochondria so that new cell growth, repairs to the skin, and overall rejuvenation is promoted. As the cells absorb the specific light wavelengths produced by RLT, they are stimulated to work in their intended ways faster and better.
Red Light Therapy at The WorXout can help you:
Increase collagen production to reduce wrinkles
Reduce inflammation helping with stiffness and pain
Increase blood circulation to promote healing
Come See Us In Fort Wayne For Red Light Therapy
If you're interested in improving your skin, increasing the natural healing abilities of your body, and experiencing less pain from minor injuries, Red Light Therapy at The WorXout may be the thing for you. We're dedicated to helping people from all over Fort Wayne feel more comfortable in their skin and this new treatment is just one more way for us to help our community.
Just fill out the short form on your screen if you'd like to learn more from our team!