UnLock the Best Version of You!
Here at The WorXout in Fort Worth, we know that becoming a better you is more than just exercising and eating leafy greens! You are more than your physical being and no one person is the same. That's why we offer a holistic approach tailored specifically to the Super Hero in YOU!
There are 4 factors that shape the way you experience life. These "X-Factors" are what you must OVERCOME to get unSTUCK, unLOCKED to yield UnCOMMON results! The X Represents infinite possibilities of who you could become!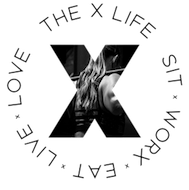 Learn about each "X-FACTOR" that unLocks a different part of you below:
The HUMAN: We are created to SURVIVE. We Must OVERCOME our survival instincts and create the physiological habits of infinite health.

The BIOLOGY: NORMAL isn't Optimal. To THRIVE, we must track and optimize our biology, hormones, metabolism, inflammation & gut health.

The ENVIRONMENT: No More Self Sabotage. Learning how to adapt & pivot in the world is vital to long-term health & happiness.

The BELIEFS: Overcome your own mind and unlock your infinite existence to fall in love with life, every single day.
We'll give you tools to practice your intention with yourself and your family every day so that you can raise the standard of every room you step into! Our holistic method of developing your best self is making waves across Fort Wayne and we can't wait to help you become your ultimate self!